Lime Pointing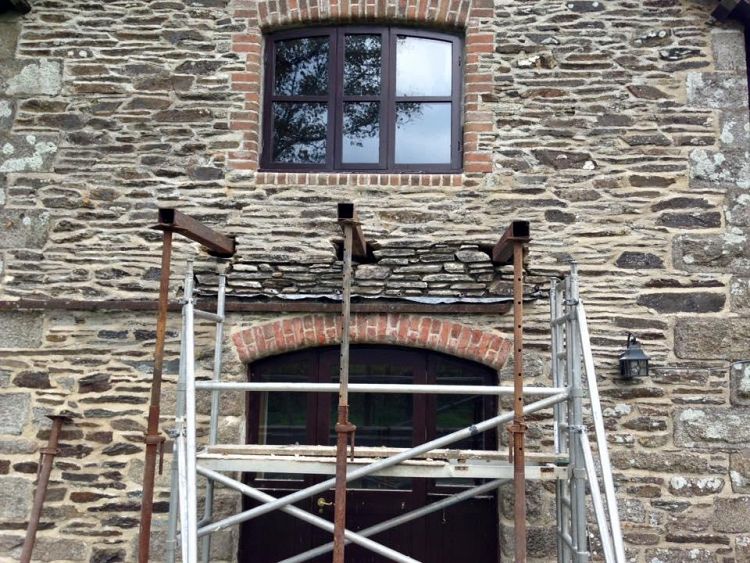 Lime pointing is a traditional skill required to maintain and repair mass-masonry walls where moisture entering the walls structure can dissipate. Lime pointing together with lime plastering and rendering are skills that are becoming lost on the new generation of builders who use conventional mortar for repairs. Unfortunately a lot of builders mistakely use cement mortar on old walls and the moisture begins to build up in the wall with nowhere to go, resulting in a damaged and weakened wall.
Lime mortar will degrade with time especially in a county like Cornwall where the wind and rain will eventually errode it. We recommend that you repoint your lime mortar when you see signs of errosion so that you don't have more structural problems down the line. We are specialists in barn conversions where we see a lot of errosion and this means we are also experts at lime pointing. So if you need help with your brickwork or even a restoration project contact Penquite and we will sort it out.
Why choose us?
Whichever building service you choose from Penquite Construction, please be assured that we are fully trained builders and we respect the environment we work within.
All domestic building work is undertaken, no job is too big or small.
We offer Free Quotes and advice to all our customers.
We have builders public liability insurance of £5,000,000, ensuring our customers peace of mind when using our services.
All our building work is fully guaranteed.
We are all fully qualified builders, and only employ qualified staff.